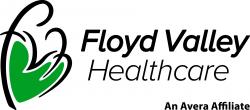 Home Care Aide
2021-10-15 Floyd Valley Healthcare 714 Lincoln St NE
Description:
Come join our award-winning team at Floyd Valley Healthcare in our Home Health Department!

Floyd Valley Healthcare in Le Mars, IA has a Full time (32 hours per week) in our Home Health Department for a Home Care Aide.

We are looking for an AMAZING Homecare Aide with a "Get It Done" attitude! The ability to work with a TEAM in a collaborative and communicative environment is a MUST!

Home Health Homemaker Responsibilities:
Must be able to perform services intended to enhance the capacity and maintain the independence of the consumer.
Assist the consumer with daily living activities at the person's home.
Duties performed at the place of residence may include keeping house, (making beds, doing laundry, washing dishes) and preparing meals.
May advise families, the elderly, and disables on such things as nutrition, cleanliness, and household utilities.
Monday – Friday daytime hours. Typical shift is 6 hours.
No weekends or holidays!
License Requirements:
75-hour Certified Nursing Aide certification from an accredited program
BLS a plus; certification is required as an employee.
Mandatory Reporter training certificate a plus; certification is required as an employee.
Valid driver's license and proof of insurance and a reliable vehicle.
We are proud to offer:
Paid Time Off
Fitness center
Pay based on experience
About Floyd Valley Healthcare:
Floyd Valley Healthcare is a 25-bed critical access hospital and is located in Le Mars, Iowa home of "The Ice Cream Capital of the World!" Floyd Valley Healthcare has had a rich history of serving the healthcare needs of people in Le Mars, Iowa and the surrounding communities. Today Floyd Valley includes the hospital, family medicine clinics in Le Mars, Marcus and Remsen, public health and Park Place Estates Assisted Living. We serve people in their homes through home health and home medical services. Floyd Valley Healthcare is licensed by the State of Iowa, affiliated with the Avera System of Sioux Falls, South Dakota and is a member of the Iowa and American Hospital Associations.
Background check is required.
EOE F/M/V/D/SO
Do not contact this company in solicitation of any product or service.