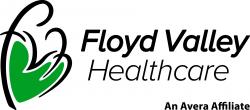 Nurse Assistant (CNA)
2021-10-15 Floyd Valley Healthcare 714 Lincoln St NE
Description:
Come join our award-winning team at Floyd Valley Healthcare in our Hospital Nursing Department!

Floyd Valley Healthcare in Le Mars, IA has a part-time (36 hours per week) in our Nursing Department for a Certified Nurse Assistant (CNA).

We are looking for an AMAZING Nurse Assistant with a "Get It Done" attitude! The ability to work with a TEAM in a collaborative and communicative environment is a MUST!

Certified Nurse Assistant Responsibilities:
Performs treatments within the scope of the CNA duties as directed by the RN.
Perform basic care tasks under the direction of an RN to maintain comfort and well-being of the patient.
Monitors vital signs, weight, height, and intake and output as directed.
Rotating day and night 8 and 12 hours shifts. Every other weekend and every other holiday.
Certified Nurse Assistant Requirements:
75-hour Certified Nursing Assistant course from an accredited program.
ACLS/BLS a plus; certification is required as an employee.
Mandatory Reporter training certificate a plus; certification is required as an employee.
We are proud to offer:
IPERS Retirement
Medical, dental, and vision insurance
Short-term disability insurance
Life Insurance
Fitness center
Paid time off
Salary based on experience
About Floyd Valley Healthcare:
Floyd Valley Healthcare is a 25-bed critical access hospital and is located in Le Mars, Iowa home of "The Ice Cream Capital of the World!" Floyd Valley Healthcare has had a rich history of serving the healthcare needs of people in Le Mars, Iowa and the surrounding communities. Today Floyd Valley includes the hospital, family medicine clinics in Le Mars, Marcus and Remsen, public health and Park Place Estates Assisted Living. We serve people in their homes through home health and home medical services. Floyd Valley Healthcare is licensed by the State of Iowa, affiliated with the Avera System of Sioux Falls, South Dakota and is a member of the Iowa and American Hospital Associations.
Background check is required.
Do not contact this company in solicitation of any product or service.