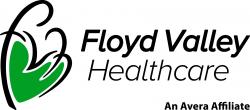 Admissions Representative
2020-11-19 Floyd Valley Healthcare 714 Lincoln St NE
Description:
Come join our award winning team at Floyd Valley Healthcare in our Admitting Department!

Floyd Valley Healthcare in Le Mars, IA has a part-time position (24 hours per week) in our in our Admitting Department for an Admissions Representative.

We are looking for an AMAZING Admissions Representative with a "Get It Done" attitude! The ability with work with a TEAM in a collaborative and communicative environment is a MUST!

Admissions Representative Responsibilities:
The Admissions Representative works under the direct supervision of the Registration Manager and in cooperation with other staff in assisting with the safe and effective patient care. Responsible for all Registration desk functions including but not limited to, patient registration, check-in, check-out, collecting copayments and other patient owed account balances, answering and directing incoming telephone calls, filing, and scanning.
Tuesday, Wednesday and Thursday from 11:30 a.m. – 8:00 p.m. and Saturday morning rotation. Also fill in Monday and Friday day shift as needed.
Requirements:
BLS a plus; certification is required as an employee.
Mandatory Reporter training certificate a plus; certification is required as an employee.
We are proud to offer:
IPERS Retirement
Dental, and vision insurance
Short-term and long-term disability insurance
Life Insurance
Fitness center
Paid time off
Salary based on experience
Education opportunities for advanced certification
About Floyd Valley Healthcare:
Floyd Valley Healthcare is a 25-bed critical access hospital and is located in Le Mars, Iowa home of "The Ice Cream Capital of the World!" Floyd Valley Healthcare has had a rich history of serving the healthcare needs of people in Le Mars, Iowa and the surrounding communities. Today Floyd Valley includes the hospital, family medicine clinics in Le Mars, Marcus and Remsen, public health and Park Place Estates Assisted Living. We serve people in their homes through home health and home medical services. Floyd Valley Healthcare is licensed by the State of Iowa, affiliated with the Avera System of Sioux Falls, South Dakota and is a member of the Iowa and American Hospital Associations.
Background check is required.
EOE F/M/V/D/SO
Do not contact this company in solicitation of any product or service.