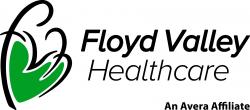 Registered Nurse (RN)
2020-08-11 Floyd Valley Healthcare 714 Lincoln St NE
Description:
Floyd Valley Healthcare has a full-time opportunity for a Registered Nurse for the hospital nursing unit, rotating 12-hour shifts (7a- 7p and 7p-7a), rotating weekends/ holidays, approximately 36 hours per week. Competitive wage, outstanding benefits including IPERS. The RN's purpose is to provide quality direct nursing care to our patients. Floyd Valley offers a great staff to patient ratio. Opportunity to make a difference using your talents and passion for patient care at a facility ranked in the to 100 critical access hospitals for 4 years in a row. Educational opportunities for advance certification along with a tuition reimbursement program. Must be licensed as a registered nurse in Iowa and/or meets the requirements of multi-state licensure required. ACLS/BLS a plus. New RN's are welcome to apply!
Floyd Valley Healthcare offers an excellent benefits package for qualifying employees that includes IPERS retirement; medical, dental, vision, life, and disability insurance; fitness center; paid time off and more! Come join the team at Floyd Valley Healthcare and start making the difference in the lives of others
To apply, go to https://floydvalley.org and apply online!
Background check is required.
EOE F/M/V/D/SO
Do not contact this company in solicitation of any product or service.