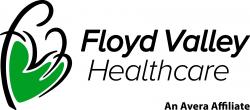 Assisted Living Breakfast Server
2020-06-30 Floyd Valley Healthcare 714 Lincoln St NE
Description:
Do you have the willingness to serve others and are looking for a very part-time position?
Floyd Valley Healthcare has an opening for a part-time Assisted Living Breakfast Server for our assisted living facility Park Place Estates. Hours will be 6:30 a.m. - 8:30 p.m. Monday, Wednesday and Friday; every other weekend and holiday. Must have a willingness to serve others, patience and a kind and caring attitude. Long term care experience is a plus but it not required. Must be able to read and speak English.
Come join the team at Floyd Valley Healthcare and start making the difference in the lives of others
To apply, go to https://floydvalley.org and apply online!
Background check is required.
EOE F/M/V/D/SO
Do not contact this company in solicitation of any product or service.