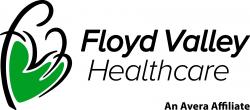 Facility Entrance Screener
2020-07-03 Floyd Valley Healthcare 714 Lincoln St NE
Description:
Seasonal PRN(casual) work for Facility Entrance Screeners!
Floyd Valley Healthcare is looking to hire multiple Screeners, who will be stationed at points of entry to screen patients and visitors coming into our facilities. Shifts will vary with in the hours of operation 6:00 a.m. - 8:00 p.m. 7 days per week. This position requires that you wear appropriate person protective equipment for the duration of the shift. Must be able to take and read temperatures, and ask about symptoms, and follow directions for any person presenting with identified symptoms. Must have the ability to read and speak English.
Background Check Required.
EOE F/M/V/D/SO
Do not contact this company in solicitation of any product or service.