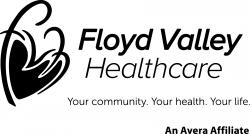 Utilization Review/Quality Assurance
2020-01-23 Floyd Valley Healthcare 714 Lincoln St NE
Description:
Floyd Valley Healthcare has a part-time position (28 hours per week) opening for a Utilization Review/Quality Assurance Coordinator. 
Responsibilities include, but not limited to: Direct, coordinates and implements the hospital's continuous quality improvement program. Demonstrates the knowledge and skills necessary to provide service/care appropriate to the age of the patients.  Will assure that patients are assigned to the appropriate level of care according to applicable guidelines. Must be able to establish an environment that physicians are comfortable discussing treatment options, diagnostic procedures and expected length of stay.  Will act as a liaison with the Quality Improvement Board. Certification in Quality or Case Management is preferred. 
This position requires 3-5 yrs nursing experience. Recent experience as an inpatient UR/Quality nurse is preferred. Previous InterQual experience, Medicare/Medicaid UM regulations and HIIN is a plus. Strong computer skills, including but not limited to Word, Excel, Power Point and other software tools for analysis and presentation of UR/QI related data.
Apply online at www.floydvalley.org
EOE F/M/V/D/SO
Do not contact this company in solicitation of any product or service.